Network Architect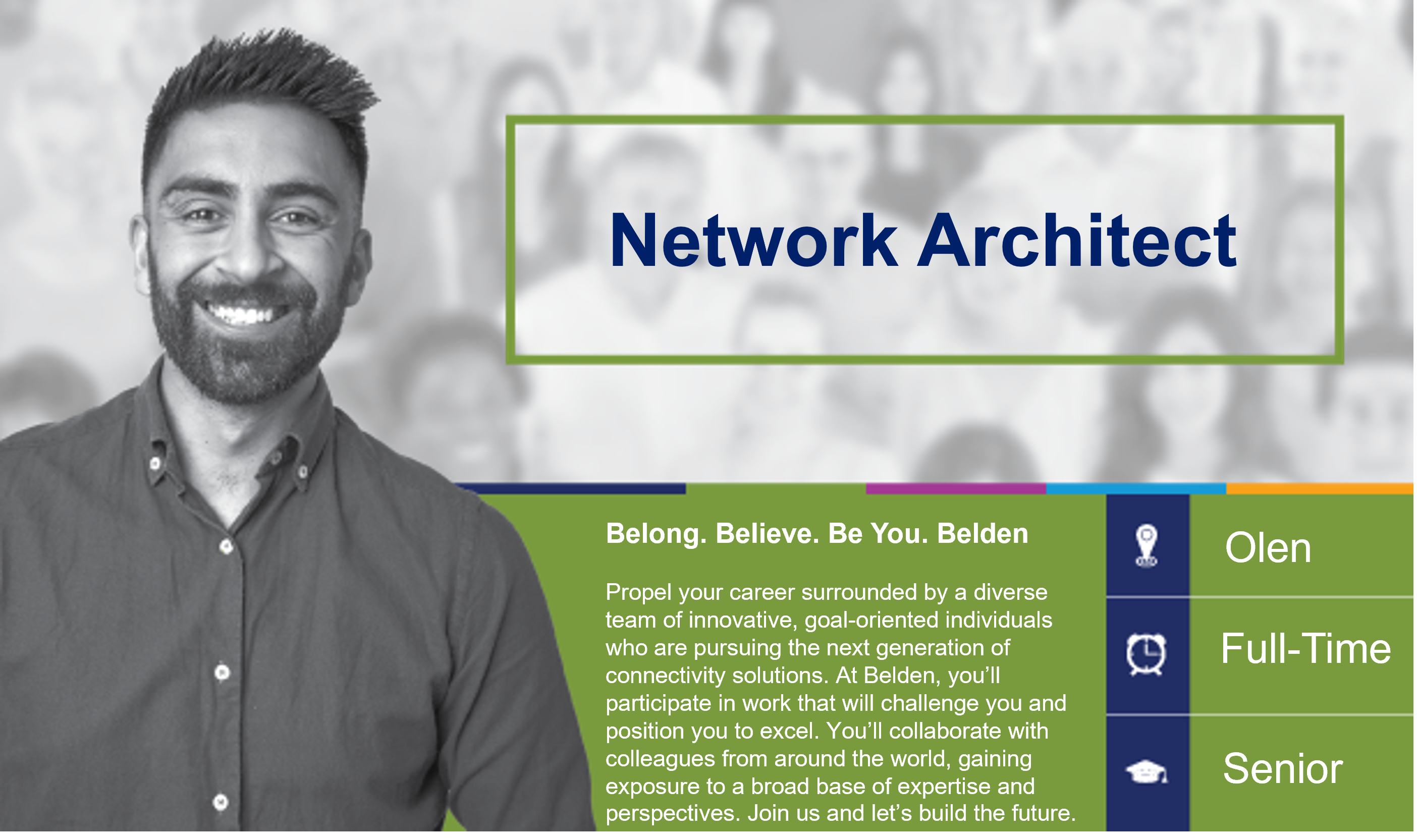 You will make an impact in the following way:

You design MPLS networks based on customer requirements and translate them into a high-level conceptual network designs and solutions
Collaborate with Customer Solution Managers, Service Engineers, and R&D Engineers
Define improvements needed in the future development of our products
Take ownership when it comes to defining the appropriate MPLS network for our customers
Find network solutions in combining latest technology with legacy interfaces
What you will bring:
Interested?
Send an e-mail to joke.van_scharen@otnsystems.com
---
About OTN Systems
OTN Systems NV, located in Olen, Belgium, develops and markets the XTran (Excellence in Transport) telecommunication equipment, dedicated to the operational telecommunication departments of metros, light-rails, oil & gas, mining, ITS (intelligent highways, tunnels & bridges), ports, utility companies, public safety and industrial campuses. With OTN Systems' unique products, it is possible to integrate different applications for voice, data, LAN, video, SCADA, etc. into one high-speed network in a single fiber optic backbone. More specifically, the OTN Systems products are at their best when it comes to mission critical networking. This is made possible by strong investment in product development and a highly skilled workforce, resulting in a unique product portfolio based on cutting edge technology.
OTN Systems is a trusted brand of Belden Inc., a global leader in high quality, end-to-end signal transmission solutions. Belden Inc. delivers a comprehensive product portfolio designed to meet the mission-critical network infrastructure needs of industrial, enterprise and broadcast markets.
---

Learn more about Belden.