OTN Systems launches new MPLS access node!
OTN Systems announced today the release of the new XTD-2110-A access node.

The new MPLS access node is the most compact member of the successful XTran product line. It combines MPLS-TP transport at 1Gpbs or 10Gbps, with possibility for wire speed encryption, and Layer 2 and Layer 3 features on the Ethernet access ports in an integrated industrial housing.

The XTD-2110-A provides a total of 10 Ethernet ports, 2 serial ports as well as Digital I/O. The node is redundantly powered, passively cooled and can easily be mounted on a DIN rail in compact shelters with limited space.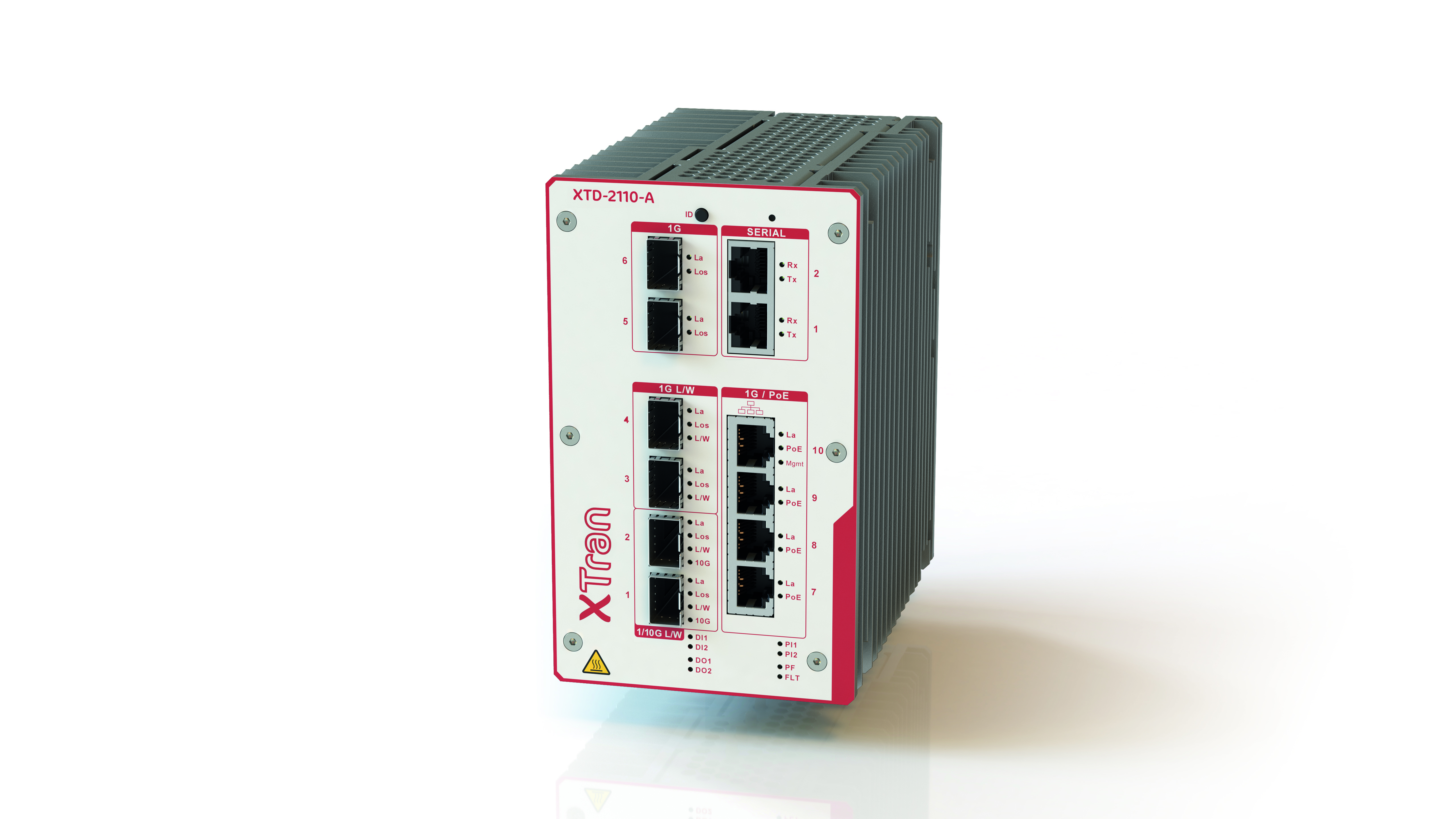 "As part of the XTran product line, the XTD-2110-A is centrally managed by the TXCare network management system. This makes the end-to-end configuration, monitoring and traffic engineering of the MPLS network easy." says Jurgen Michielsen, CTO, OTN Systems.
"The XTD-2110-A answers the request of our industrial customers, such as the Power, Oil & Gas and Transportation markets, to bring the advantages of XTran right to edge of the network." adds Dirk Van den Berghen, CEO, OTN Systems.
The XTD-2110-A makes End-to-End MPLS for Operational Telecom easy.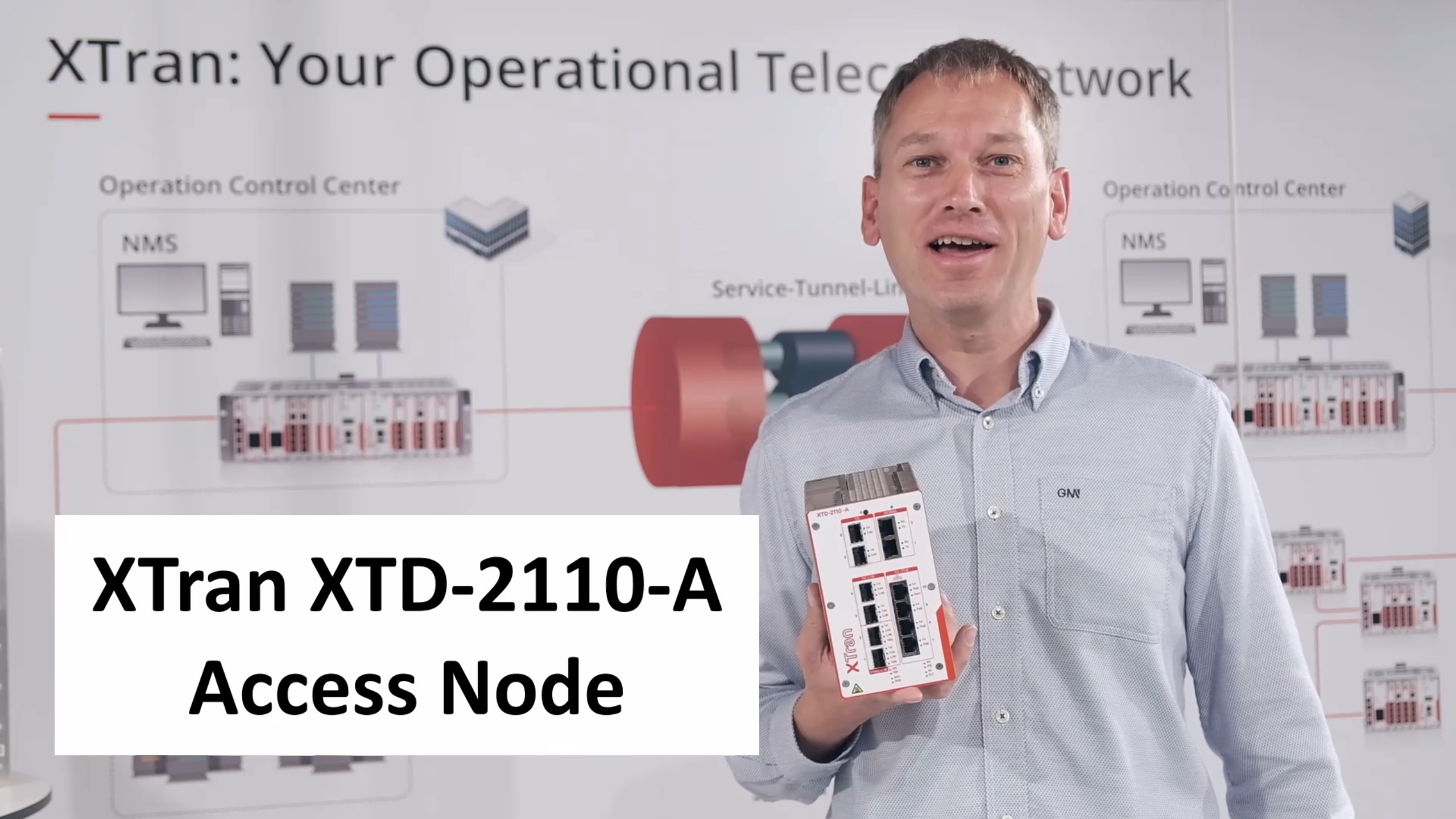 ABOUT OTN SYSTEMS

OTN systems is a leading supplier of mission-critical telecommunication solutions to industrial customers for more than 30 years. The company has developed a unique next generation platform tailored for industrial applications.

XTran is a flexible, state-of-the-art product allowing customers to go full packet. Its underlying MPLS-TP technology avoids the complexity of generic telecom solutions developed for service providers. XTran secures reliable operations in a harsh environments, while its management system (TXCare) supports an intuitive and simple handling. Since its market introduction back in 2014, more than 100 customers worldwide have deployed XTran.
For more information on our product and services offering, please contact us, allowing you to fully appreciate how "we make MPLS for Operational Telecom easy".