Visit OTN Systems at the ENTELEC Conference & Expo
OTN Systems will exhibit at the ENTELEC Conference & Expo in Houston, TX, US, from April 26 till 28.
The 2022 ENTELEC Conference & Expo features 40+ hours of sessions, panel discussions, roundtables and knowledge share opportunities focused on Industry 4.0, communications, IoT, SCADA, cyber security, regulatory issues and much more, all specific to the Energy sector.
Many of the world's leading Oil and Gas companies have chosen OTN Systems as the supplier of their operational telecommunication network. Decisive factors in their choice are the product's high reliability, operational simplicity and versatility.
Do you want to know why OTN Systems' network solutions guarantee maximum uptime at a low operational cost? And how XTran makes MPLS for Operational Telecom easy? Visit the OTN Systems stand no.519 and enjoy a live demo of XTran, the cutting-edge, packet-based network solution.
We can't wait to meet you in Houston!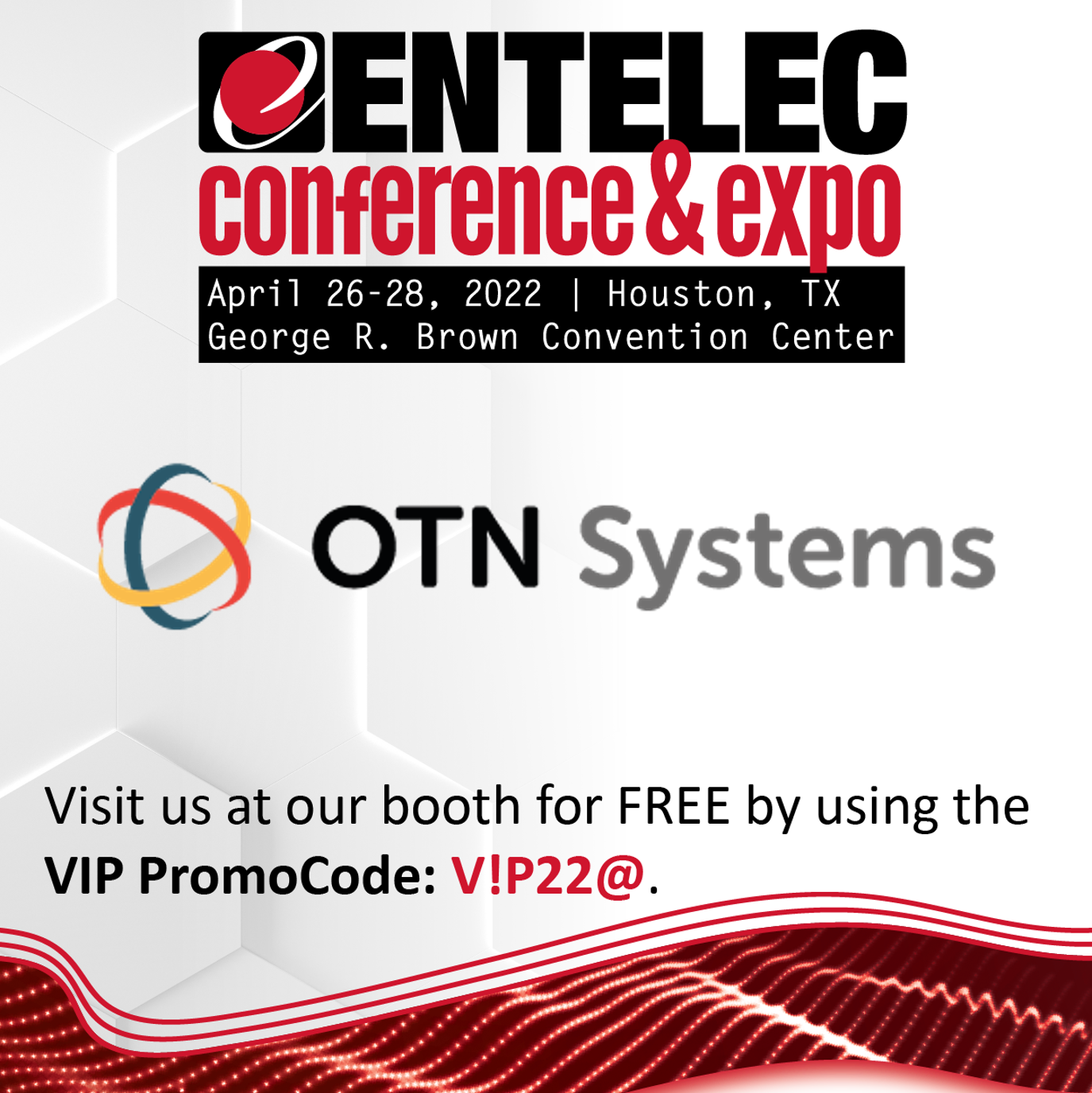 About OTN Systems
OTN Systems is a leading supplier of mission-critical telecommunication solutions to industrial customers for more than 30 years. The company has developed a unique next generation platform tailored for industrial applications. XTran is a flexible, state-of-the-art product allowing customers to go full packet. Its underlying MPLS-TP technology avoids the complexity of generic telecom solutions developed for service providers. XTran secures reliable operations in harsh environments, while its management system (TXCare) supports an intuitive and simple handling. Since its market introduction back in 2014, more than 100 customers worldwide have deployed XTran.
For more information on our product and services offering, contact us, allowing you to fully appreciate how "we make MPLS for Operational Telecom easy."