DevOps Engineer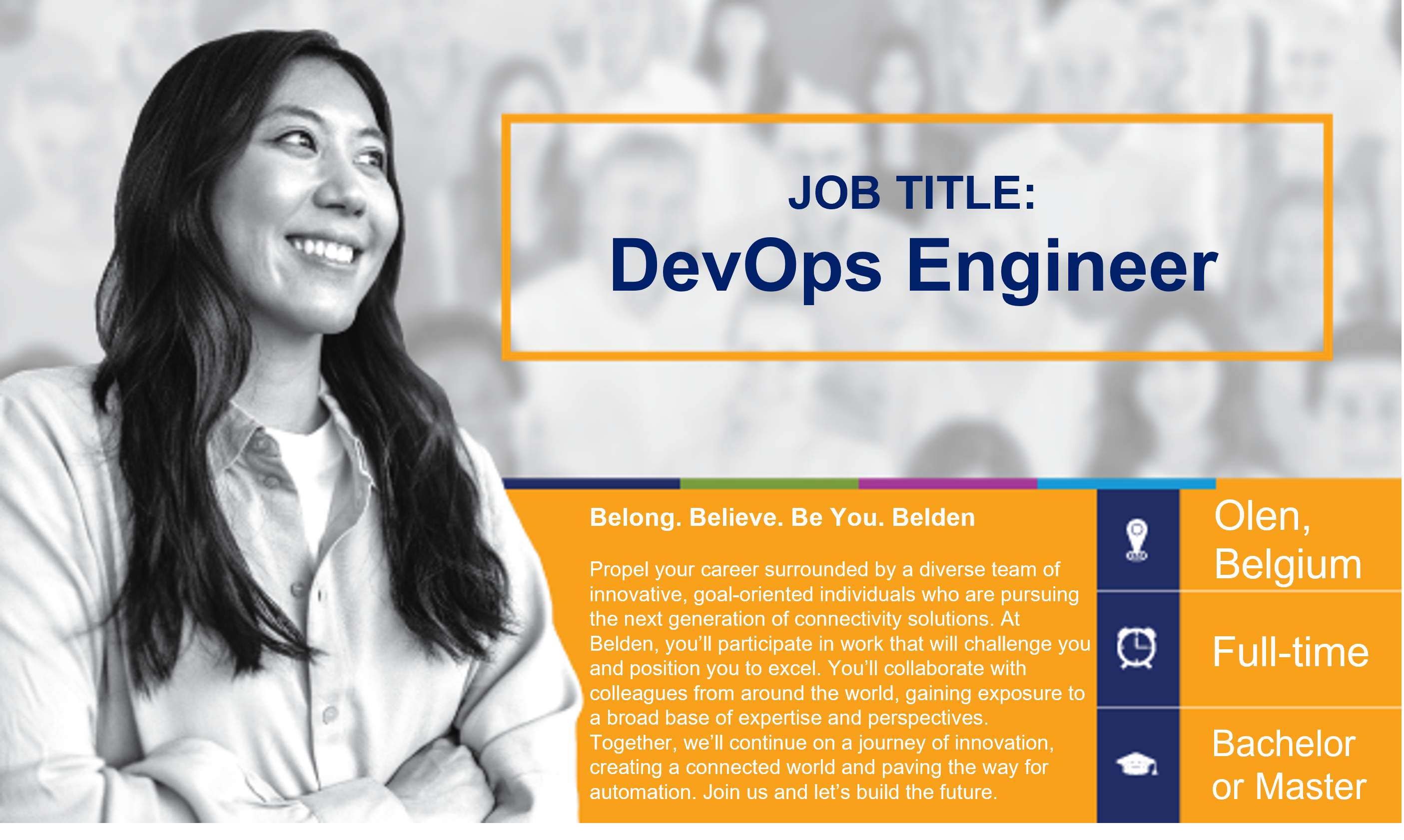 Qualifications:

Professional Bachelor or Master of Engineering or equivalent experience.
Experience with linux OS.
Experience with software development (preferably python).
Experience with or willing to learn:

Multiple programming languages
Containerized environments
Server management
Computer networks
Windows OS
Web development

Communication skills in verbal and written English.
Preferably a good knowledge of Dutch.
Job description:
The devops team is responsible for extending, deploying, maintaining and improving the build and test systems of R&D.

This involves:

CI/CD build and test automation.
Developing custom tools to support developers.
Maintenance of the build/test server infrastructure.
Maintenance and configuration of the R&D network infrastructure.
The main focus is on software development, which is done in different languages on a wide range of technologies and applications.
You'll work in a small team on various projects in cooperation with colleagues or on an individual basis.
High priority problems can arise and interrupt your daily job at any time, because devops has a crucial role in the R&D development chain.
Events that require the team's attention are immediately discussed.
Due to the broad scope of team responsibilities, it is important that you have a strong, general interest in IT, like to learn new technologies and want to keep up with the latest trends.
We offer:
A competitive salary.
Extra-legal benefits, incl. company car.
A versatile and challenging environment.
A small, dynamic team of IT enthusiasts.
An office address that is reachable without traffic jams.
Interested?
Send an e-mail to rudy.verdonck@otnsystems.com
---
About OTN Systems
OTN Systems NV, located in Olen, Belgium, develops and markets the XTran (Excellence in Transport) telecommunication equipment, dedicated to the operational telecommunication departments of metros, light-rails, oil & gas, mining, ITS (intelligent highways, tunnels & bridges), ports, utility companies, public safety and industrial campuses. With OTN Systems' unique products, it is possible to integrate different applications for voice, data, LAN, video, SCADA, etc. into one high-speed network in a single fiber optic backbone. More specifically, the OTN Systems products are at their best when it comes to mission critical networking. This is made possible by strong investment in product development and a highly skilled workforce, resulting in a unique product portfolio based on cutting edge technology.
OTN Systems is a trusted brand of Belden Inc., a global leader in high quality, end-to-end signal transmission solutions. Belden Inc. delivers a comprehensive product portfolio designed to meet the mission-critical network infrastructure needs of industrial, enterprise and broadcast markets.
---

Learn more about Belden.