Service Engineer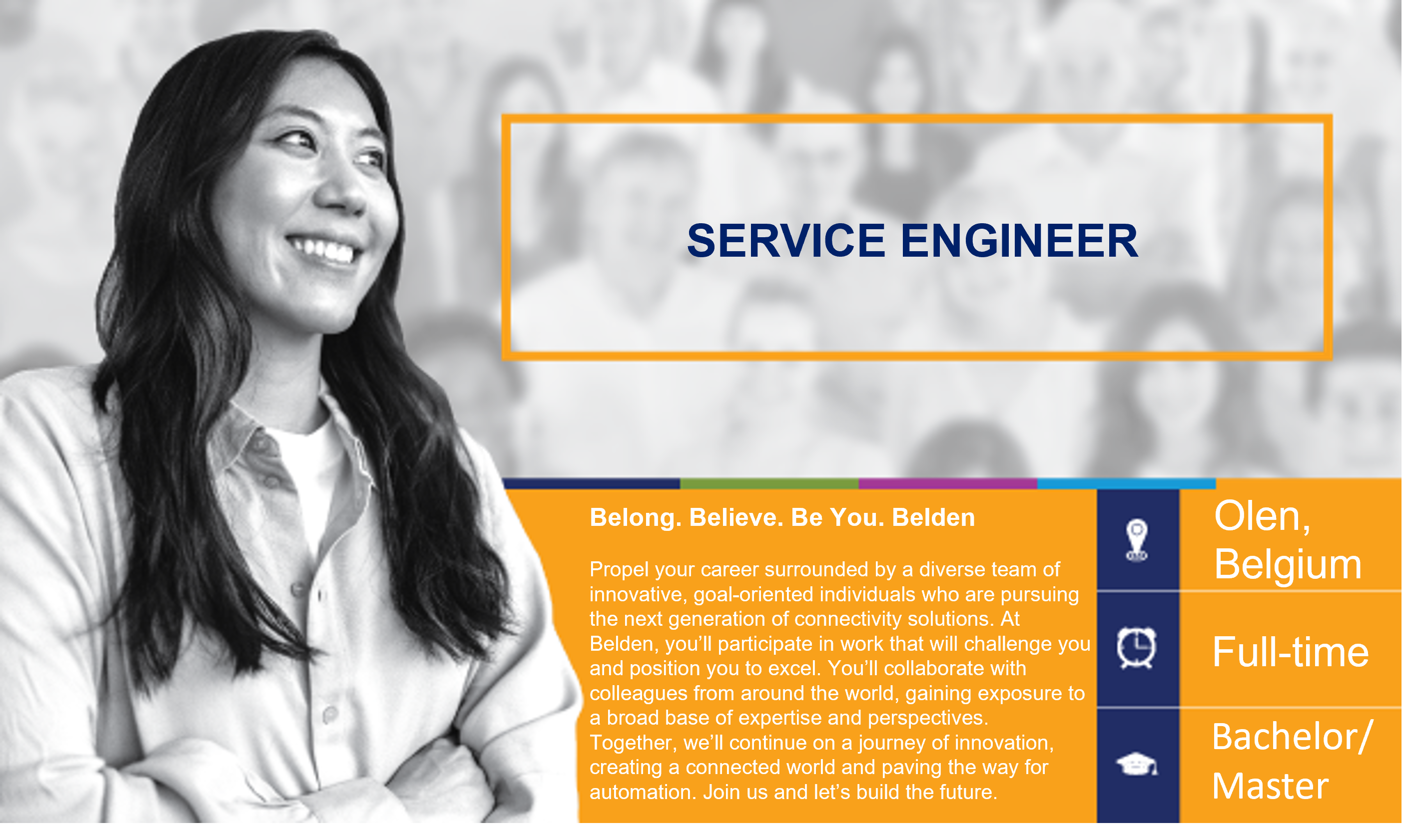 You will make n impact in the following way:
As a Customer Support Engineer, you will support our customers worldwide and provide expert services to make sure our networks are designed, deployed and maintained with the highest quality.

Responsibilities:
Work together with our customers to provide them the best possible support
Analyze field issues, communicate to the internal support teams and provide feedback to customers
Responding to escalated customer support issues
Provide 2nd / 3rd level support to company and customers' networks
Advise and propose network design & configuration to the customer to ensure high availability and scalability
Remote and on-site troubleshooting and field upgrades for pilot installations
Optional involvement in the help desk guard service
Occasional travels based on projects
Profile:
Bachelor or Master of Engineering, or equivalent
Telecom background and good knowledge of network protocols such as TCP/IP, SNMP, SSH, SIP
Strong communication and interpersonal skills
Ability to work under pressure and meet deadlines
Strong analytical skills for troubleshooting telecommunication networks
Able to identify and solve complex connection/communication problems
Programming/Scripting (Python) skills are a plus for lifehacking
Being able to use Wireshark for data analysis and troubleshooting
Able to work independently and share information with your team
Writing and maintaining documentation and procedures for internal and external usage
CCNA/CCNP qualification is a plus
We offer:
A function with a broad responsibility and we offer you the opportunity to perform independent but with the full support of the team.
A professional, warm and supportive team.
Market adjusted monthly salary and we like to add the following Fringe benefits: mealvouchers, hospitality insurance, groupsinsurance, partly refund of internet connection at home, mobile phone, laptop, full electric company car according to your grade and our pendel policy and if requested we can also provide a lease for a bike.
We also offer our employees two extra days leave of absence paid, 12 ADV days and our company is closed between Christmas and New Year.
Belden and OTN Systems think very highly about employees wellbeing, and we organise different activities throughout the year.
Interested?
Send an e-mail to joke.van_scharen@otnsystems.com
---
About Belden & OTN Systems
Belden Inc. delivers the infrastructure that makes the digital journey simpler, smarter and secure. We're moving beyond connectivity, from what we make to what we make possible through a performance-driven portfolio, forward-thinking expertise and purpose-built solutions. With a legacy of quality and reliability spanning 120-plus years, we have a strong foundation to continue building the future. We are headquartered in St. Louis and have manufacturing capabilities in North America, Europe, Asia, and Africa. For more information, visit us at www.belden.com.
OTN Systems is a leading supplier of mission-critical telecommunication solutions to industrial customers for more than 30 years. The company has developed a unique next generation platform tailored for industrial applications. XTran is a flexible, state-of-the-art product allowing customers to go full packet. Its underlying MPLS-TP technology avoids the complexity of generic telecom solutions developed for service providers. XTran secures reliable operations in harsh environments, while its management system (TXCare) supports an intuitive and simple handling. Since its market introduction back in 2014, more than 100 customers worldwide have deployed XTran.
OTN Systems became part of the Belden group in January 2021.
For more information on our product and services offering, contact us, allowing you to fully appreciate how "we make MPLS for Operational Telecom easy."
---

Learn more about Belden.